The Tasting Cellar
The cellar has been designed to facilitate the discovery and tasting of our wines.
You will benefit from the advice of our team of sommeliers, and you will be informed at best thanks to our descriptive cards of each of our exposed wines. More than 60 references of wines and Crémants d'Alsace are on permanent and free tasting at our counter. Self-service allows you to access the bottles or boxes you need in a simple and pleasant way.
You will also find, according to the time of the year, original ideas for gifts: boxes, composed baskets, decorative corks, sommeliers, ice buckets.
cellar tastingOpening hours
Monday to Saturday: 9:00 am - 7:00 pm
Les dimanches et jours fériés :
10h00 – 12h30 / 14h00 – 18h00
VISIT OUR CELLARWine

tourism at the Cave du Roi Dagobert

It is with pleasure and pride that the Cave du Roi Dagobert opens its doors to let you discover the transformation of grapes into wine, following the path of the grapes from the presses to the vats. Visiting our cellar, in the company of one of our winemakers or our sommeliers, is to understand the work done by our winemakers and our technical team, to produce fresh and fruity wines; it is also to share our passion for this noble product which, consumed in moderation, gives us intense moments of pleasure.
VISITES EN GROUPE (15 personnes)
Visites possibles du lundi au samedi, hors jours fériés, de janvier à mi-novembre.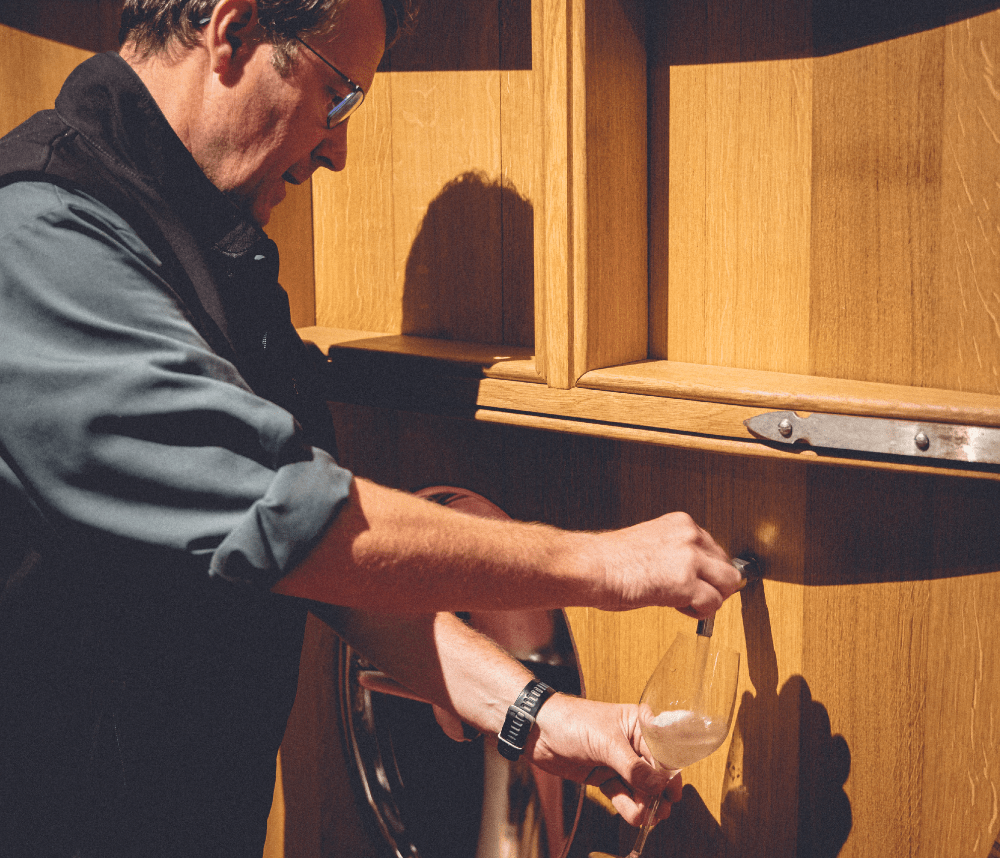 Visite de cave et découverte du vin d'Alsace
Cellar visit commented by a winemaker. Commented tasting of 5 wines accompanied by Kougelhopf.
14,50€
/ person
Duration : 2 h 30 (last visit at 4 pm)
Bonus: 10% discount on wines tasted during the visit.