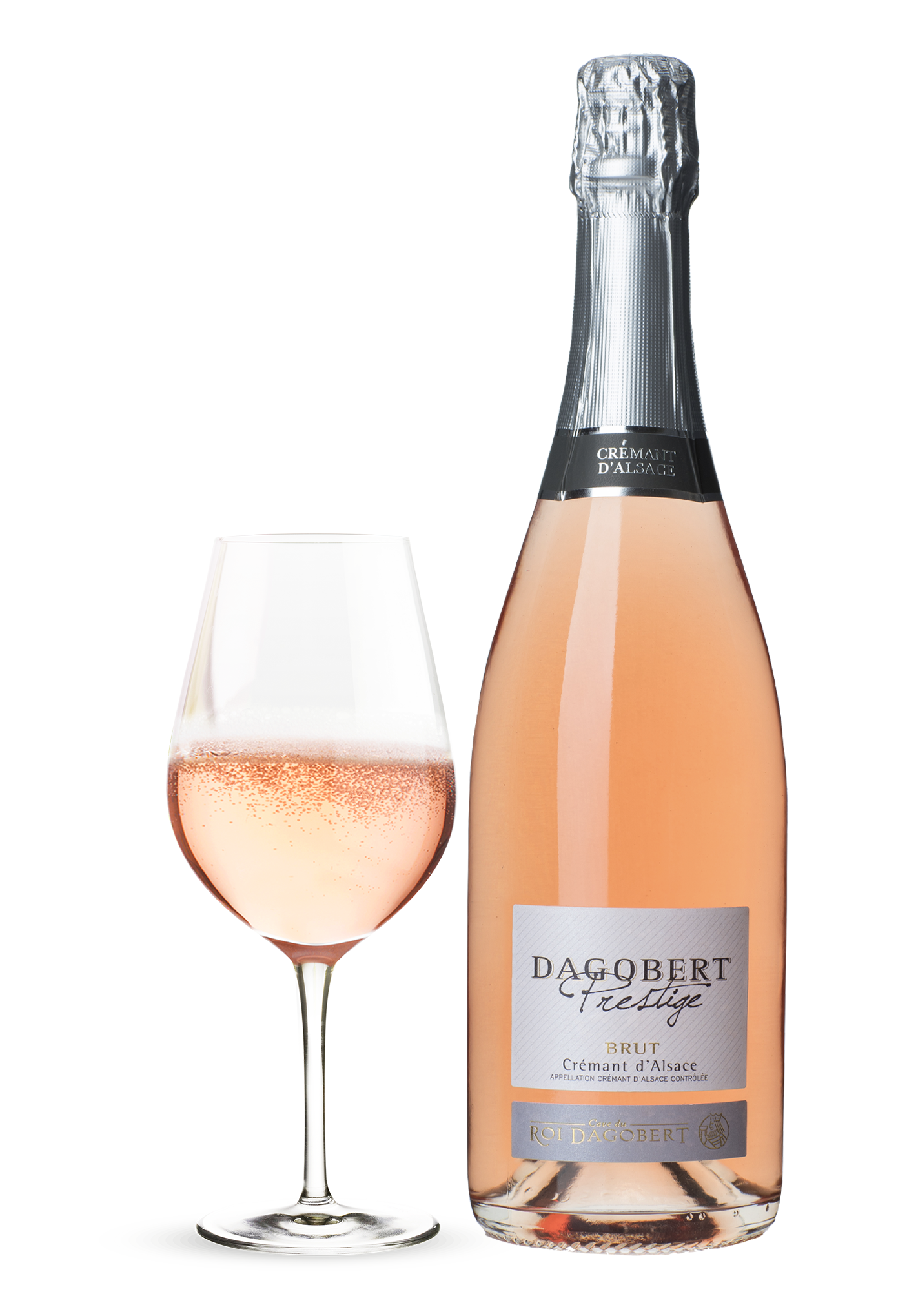 Bienvenue !
Visitez notre caveau de vente ouvert 7 jours sur 7, et profitez d'une dégustation gratuite et avisée avec nos sommeliers-conseils.
Notre cave coopérative a été fondée en 1952. Aujourd'hui, nous comptons pas moins de 240 viticulteurs et 1000 hectares de vignes, répartis sur une vingtaine de villages autour de notre cave. Nos vins et Crémants d'Alsace sont ainsi 100% locaux et élaborés en Alsace.
Langues parlées : Anglais et Allemand
actualité roi dagobert

Rendez-vous & Actualité de la cave
Prochainement

La cuvée Irmine

Selon la légende, Irmine, descendante du Roi Dagobert, souffrait de cécité. Elle allait régulièrement prier au Mont Sainte-Odile, et à chacun de ses retours vers le château du roi Dagobert à Kirchheim, elle s'arrêtait boire à une source, dans un petit village tout près de notre cave.
Et un jour, à force d'espérance et par miracle, elle y recouvra la vue, et donna son nom au village d'Irmstett.
grape varieties

Assembly

volume alcohol

13,5 %

potential custody

6 years old
discover all our alsatian winesMore than

50 wines and Crémants d'Alsace are permanently tasted in our Winery in Traenheim, 30 min. from Strasbourg.
Wines without added sulfites

Trébogad
Trebogad is an organic wine made naturally from indigenous yeasts, without added sulfites.
The wines of the organic range are made from grapes coming from our winemakers who use exclusively natural products for the care of their vines. The wines are vinified according to the European regulations for organic viticulture.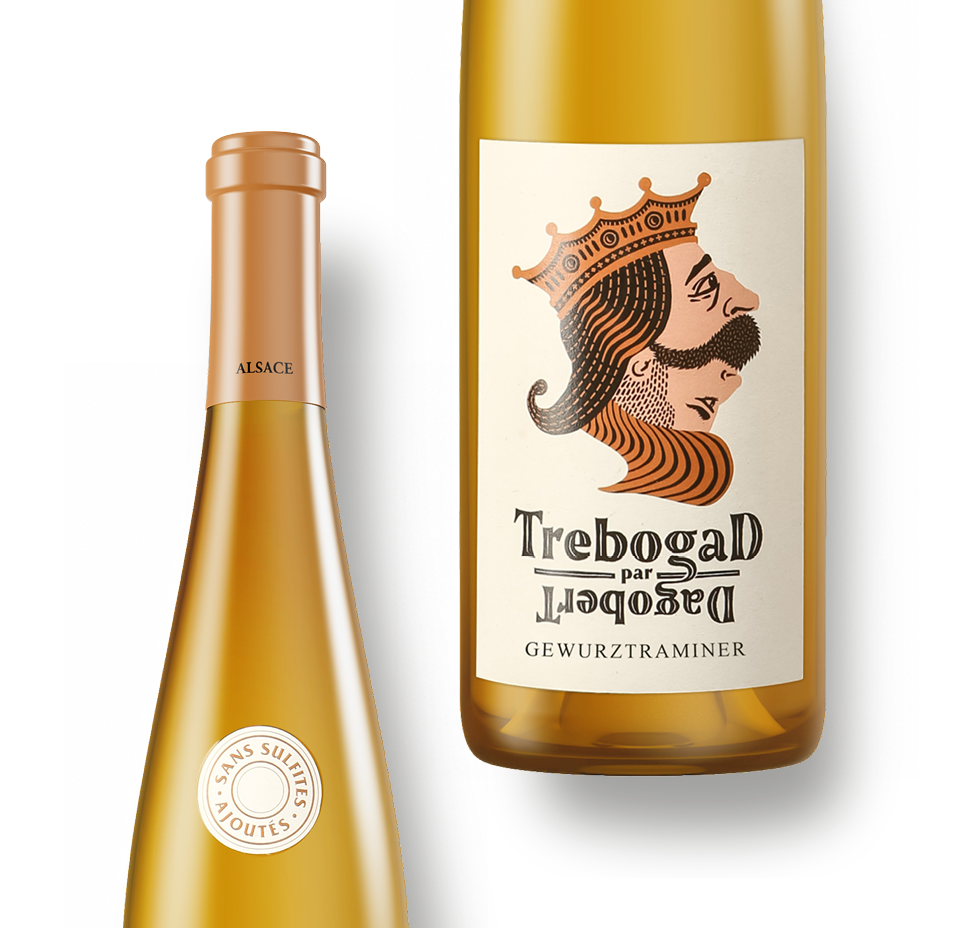 Crémant d'Alsace AOC Crémant

Brut Prestige

The bubbles of this Crémant d'Alsace are fine and form nice cords. The nose is aromatic and marked by brioche and slightly buttery aromas.
TASTING

The bubbles are persistent. In the mouth, it is a Crémant of pleasure with floral notes. Suggested food and wine pairing : aperitif, Christmas log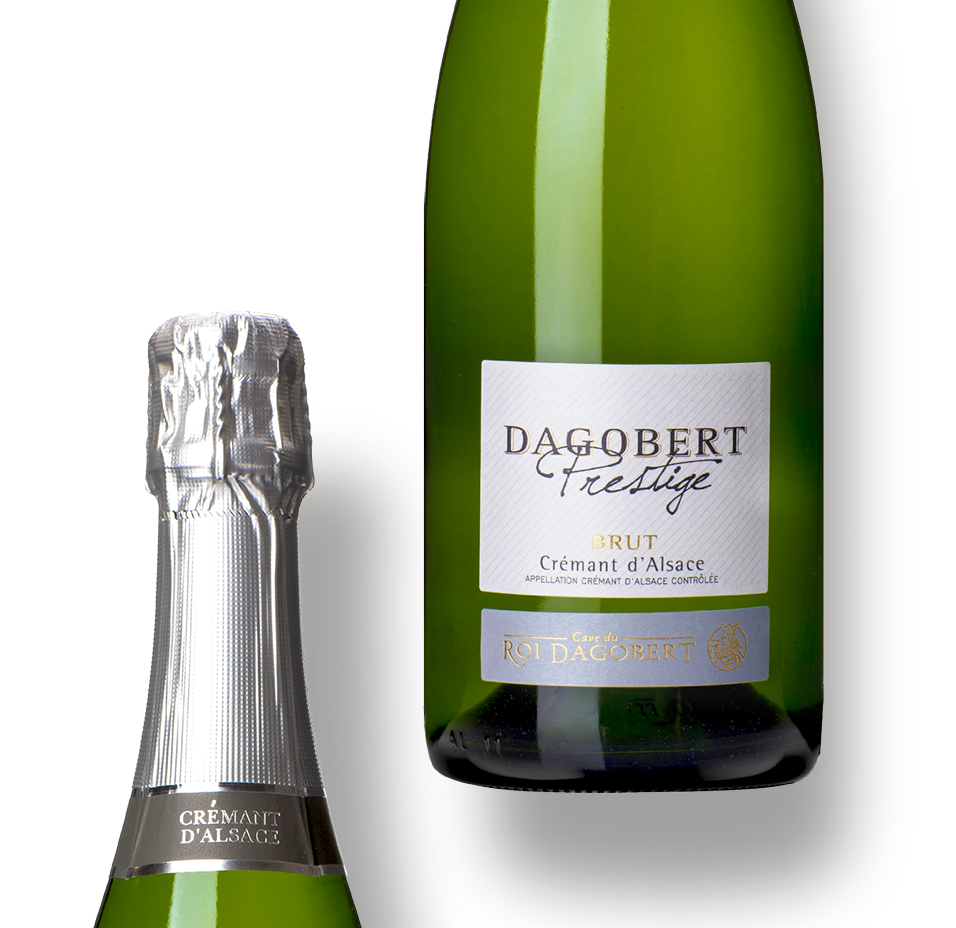 The winegrowers of the Cave du Roi Dagobert are committed to enhancing their precious heritage by implementing sustainable viticulture that respects the environment and the terroir.
A RICH HISTORYThe

Cellar

Created in 1952 to revitalize the Couronne d'Or vineyard near Strasbourg, the Cave du Roi Dagobert can be proud of the progress it has made. Today, it is a major player in the Alsatian wine industry.
Wine tourism
La Cave du Roi Dagobert opens its doors to you
Tasting
For the discovery and tasting of our wines
News
All animations, discoveries & gastronomy